So, you want to get into golf. We can't fault your decision – it's a fantastic way of getting outdoors, getting some exercise outdoors and seeing your friends. Golf is one of our favourite pastimes and we've clothed some of the greats, so we're well placed to help you get to grips with the sport.
Selecting the right equipment is crucial to having a good game of golf. You need to choose the right clubs and use them in the right situations. In this article, we'll help you do just that. We'll look at how to choose golf clubs and what size of club you need to walk the course with confidence.
What golf clubs should I buy?
Before you start playing golf, you need to make sure you have the right clubs for the job – these are woods, irons and the putter.
For more information on playing golf, including which golf clubs you should buy, the golf rules you need to know and what the parts of a golf course are called, take a look at The Beginner's Guide to Golf.
How will I know which golf club to use and when?
While it's important you take the right clubs out on the course with you, you also need to know where to use them.
When teeing off, you should look to use your driver for maximum distance on your shot, although on shorter courses it may be best to use a smaller wood, like a 3-wood.
After you've teed off and you're on the fairway, you'll probably need to use an iron or a wedge –  depending on how far from the green you are.
If you're close to the green (less than 100 yards) a pitching wedge or lob wedge might be the best option. If you're further away (up to 150 yards), you should choose a numbered iron, such as a 9, 8, 7 or 6-iron. For anything over 150 yards, 5, 4, 3 and 2-irons or a 3-wood will help you get closer to the green.
Once you're on the green or even on the edge of it, you should use your putter to roll the ball into the hole (or closer to it…).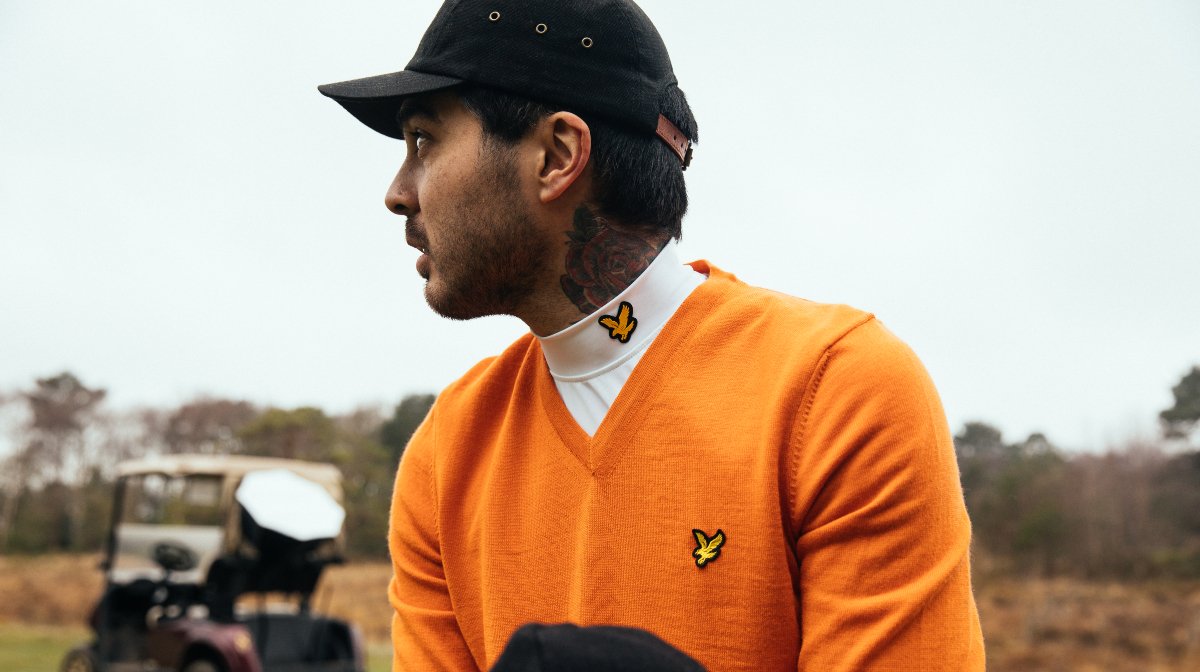 What size golf clubs do I need?
To perfect your swing and make sure you're hitting the ball as far and as accurately as possible, you need to make sure your club is suitable for you.
When buying clubs, whether brand new or second-hand, you need to ensure they're right for your height.
Although it doesn't replace a fitting with a golf professional, the chart below can be used as a guide to help you find the right club size for your height:
| | | |
| --- | --- | --- |
| Height (feet and inches) | Height (metres) | Length difference |
| 6'9" – 7'0" | 2.05 – 2.13 | + 2" |
| 6'6" – 6'9" | 1.98 – 2.06 | + 1.5" |
| 6'3" – 6'6" | 1.91 – 1.98 | + 1" |
| 6'0" – 6'3" | 1.83 – 1.91 | + 0.5" |
| 5'9" – 6'0" | 1.75 – 1.83 | Standard length |
| 5'6″ – 5'9″ | 1.68 – 1.75 | – 0.5" |
| 5'3" – 5'6" | 1.60 – 1.68 | – 1.0" |
| 5'0″ – 5'3″ | 1.52 – 1.60 | – 1.5" |
| 4'9" – 5'0" | 1.45 – 1.52 | – 2.0" 1 |
Unlike a driver, which is designed to maximise the power of your swing, a putter is all about accuracy. When selecting a putter, you should take your technique and what feels comfortable into account, as opposed to your height alone.
Before buying a golf club or set, regardless of whether it's brand new or second-hand, you need to get a feel for the clubs. To do this, try to take a few practice swings (make sure there's enough space first!) to see whether the club is right for you.
What other golf equipment do I need?
To have a good round of golf every time you step out on to the course, it's not enough to just have the right clubs.
You need to make sure you're dressed correctly, both in terms of being comfortable and adhering to your golf club's dress code.
Our Golf collection features lightweight, breathable and windproof pieces to keep you warm, dry and comfortable on the course, without compromising on style.