It's been a busy couple of weeks in the footballing calendar: the new Premier League season kicked off in thrilling style and Women's Football reached long-overdue heights of recognition off the back of a breath-taking Euros campaign. So, we thought now would be the perfect time to check in with our partners Lewes FC and see what they've been up to during the offseason. Doubtless to say, they've been busy. Whether it's changes at the top, changes on the pitch, or chances for the club and community to come together, the club has been working harder than ever to elevate the experience of its fans and players alike.
Departing directors
Two club legends, Charlie Dobres and Ed Ramsden, have stepped down as Directors of the club after almost twelve years in their roles. The pair were part of the original group of six known as 'Rooks 125' who steered the club into community ownership in July 2010, after it had suffered considerably in the financial crash.
Twelve years on, the club is transformed, both on and off the pitch. In fact, their contribution is hard to overstate as both have worked tirelessly since taking up the role: despite having little knowledge about (and absolutely no experience in) non-league football, they were absolutely crucial in saving the club from financial ruin and in setting up a structure for future governance, stability, and growth. Without them, the club would not have grown into the beacon of forward-thinking, sustainable football that it has become today, and many of the wonderful players would not have had the chance to pursue their passions and establish their careers.
Replacements will be appointed in the coming weeks in line with the club's highly democratic processes, and Club CEO Maggie Murphy had this to say of the parting pair:
"It has been a privilege to work with Ed and Charlie over the last three years. They are dreamers and doers, with a big vision that I couldn't help but get embroiled in […] Both have put countless unseen hours and hours into the club, mostly thankless, rarely recognised. The club owes them both a huge debt of gratitude for where we are today."
Out with the old, in with the new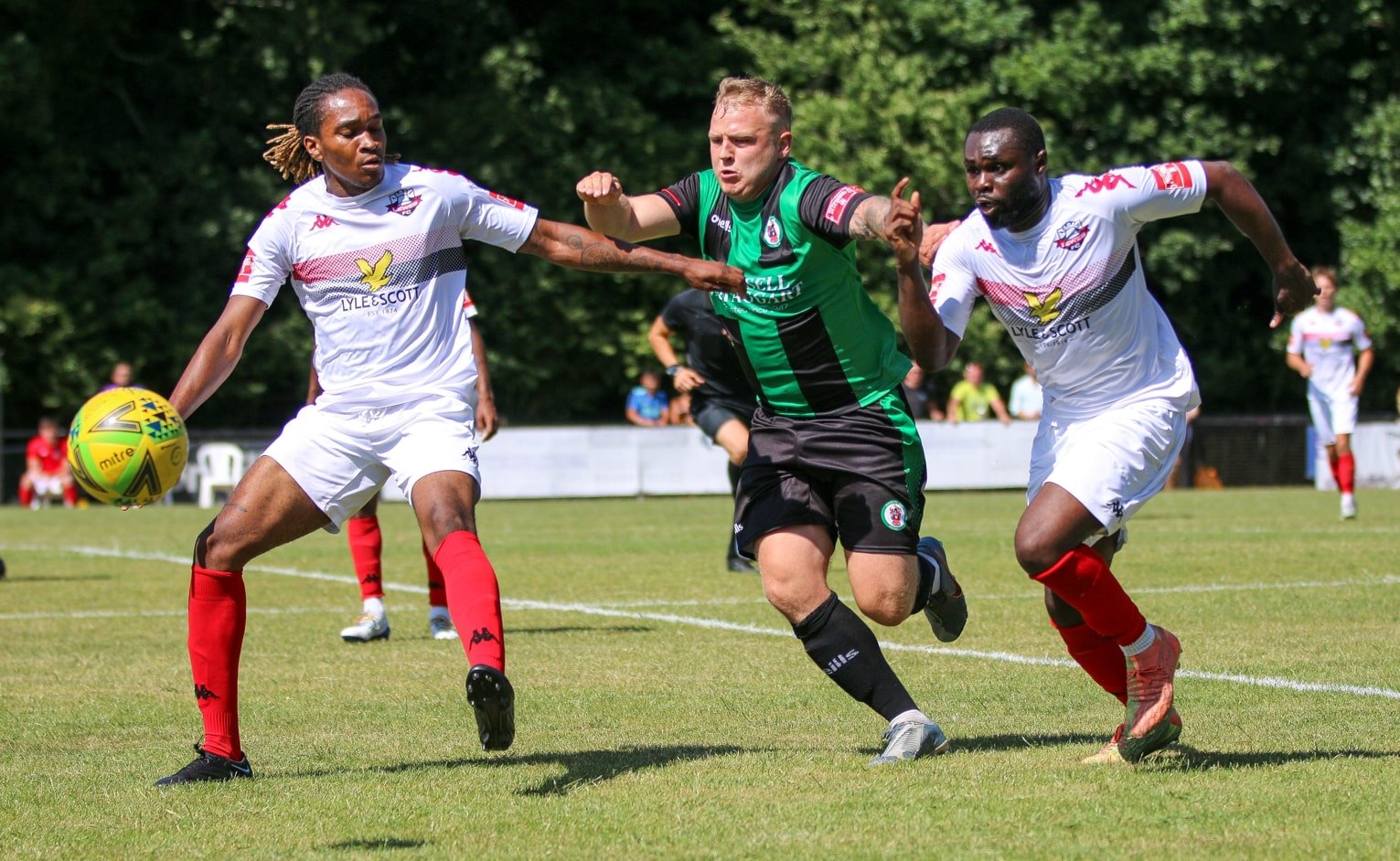 Old legends may be departing, but new talent is also flooding in. On the Women's side, there's been a tsunami of top-level signings. New boss Scott Booth has brought no less than five new players into the fold thus far: defender Nat Johnson joins from Coventry United; Amber-Keegan Stobbs joins from Watford; goalkeeper Sophie Whitehouse joins from Bristol City; striker Emma Thompson is on loan from Chelsea, and Emily Kraft marks the only international transfer, joining from Frankfurt FFC, subject to clearance.
They are a varied group of players; each will bring a different set of skills and experiences into the fold, but all are united in what drew them to Lewes. Johnson, who helped Coventry United escape relegation on the final day of last season and has now moved to Sussex to be part of Booth's set-up, said this of her new club: "I'm well aware of what this club stands for. Everything they're doing – fighting for equality and all the other great causes – it's hard to ignore! As a female footballer, I feel Lewes are leading the way on so many things."
Stobbs arrives at the Dripping Pan with plenty of experience behind her, having represented West Ham, Charlton and Crystal Palace earlier in her career, and said that "When Lewes said they were interested I jumped at it […] I love the values of this club. […] I'm someone who prides myself on my values and does everything I can to stick to them."
On the Men's side, the club have unveiled the first part of a three-stage plan to overhaul the team's structure and style of play. Part one focuses on defence: newly signed Tom Champion, who joins from Woking, will be a commanding centre-back for the Rooks, after being key to the many successes earnt by his previous clubs.
Returning from last season are Lewis Carey, Tom Carlse, Will Salmon, Mitchell Nelson and Kenny Yao. All are Lewes stalwarts, but Carsle – whose industrious performances and charismatic post-match celebrations made him a real crowd favourite – and Salmon – whose string of impressive performances and winning goal against Folkestone last season – are ones to watch.
Both the Men's and Women's teams have had an intense preseason schedule, seeing them travel up and down the country. Both have seen successes along that way that suggest Men and Women alike have worked incredibly hard since the end of last season, and that even greater success might be just around the corner…
So… why not get involved?
As we're all well aware, Lewes FC is about so much more than just the players and the game; community is at the heart of everything they do. As such, as well as continuing to invest heavily in the club's facilities, working to make them even more accessible and sustainable, they are also hosting a series of open training sessions over the coming weeks.
As well as an opportunity to see the first teams train on their shiny new pitch for the very first time, there will also be meet and greet sessions afterwards so that fans can get to know the players they fund and support, and maybe even sneak a cheeky autograph or two. Moreover, there will be brand new merchandise available (featuring, of course, the iconic Lyle & Scott Golden Eagle), and it also marks a great opportunity to skip the queue for Season Tickets, which can be picked up ahead of time at these events.
Most importantly though, these sessions represent an important opportunity for the Lewes FC community to come together, share a drink, and get excited for the season ahead which, from the looks of things, is set to be an absolute triumph. We wish Lewes FC all the best of luck with the upcoming 2022/23 football season, and we can't wait to watch them reap their hard-earned rewards. C'mon You Rooks!
What's next?
For more about Lewes FC's values and ground-breaking Equality FC initiative, discover Everything You Need to Know About Lewes FC.
If the sound of Lewes' investment in sustainable, accessible sport caught your attention, read our International Women's Day post using the link below.

We visited the Dripping Pan, home of Lewes FC to celebrate International Women's Day and meet 4 of their star players.

Explore the history of Lewes FC's men's and women's teams and their Equality FC initiative.

Explore the world of grassroots football, how to take part in football at a local level, and the equipment you need to get started.