Despite only being a few years old, our Archive capsule has grown into one of the most-loved and most-iconic collections that we offer. In this post, we'll talk you through what's inspired the most recent Archive capsule and how you can get your wardrobe prepped for a punk-rock Autumn.
A different kind of heritage
It's no secret that we have nearly 150 years of history and heritage to our name and our long story has been permeated by many seminal moments in modern British history.
Without a doubt, one of the most poignant of these was the birth of Punk in 1976. Fuelled by a rigorous "DIY ethic" the movement sent shockwaves across the United Kingdom. Calling to mind gregarious hairstyles, ripped tartan, and metal studs encrusted on a bleached and battered leather jacket, punk icons include Vyvyan Basterd from the sitcom The Young Ones, Trash from Night of the Living Dead, or even The Sex Pistols' infamous Sid Vicious.
Iconic as they may be, they also represent a hyperbolic interpretation of punk's true spirit, one that ultimately embraced diversity, egalitarianism, and the inalienable right to dare to be yourself instead of following predetermined societal norms and expectations. In this sense, the punk spirit is a key part of what we do; one of our longest-standing mottos is 'for everyone to proudly own a piece of Lyle & Scott'.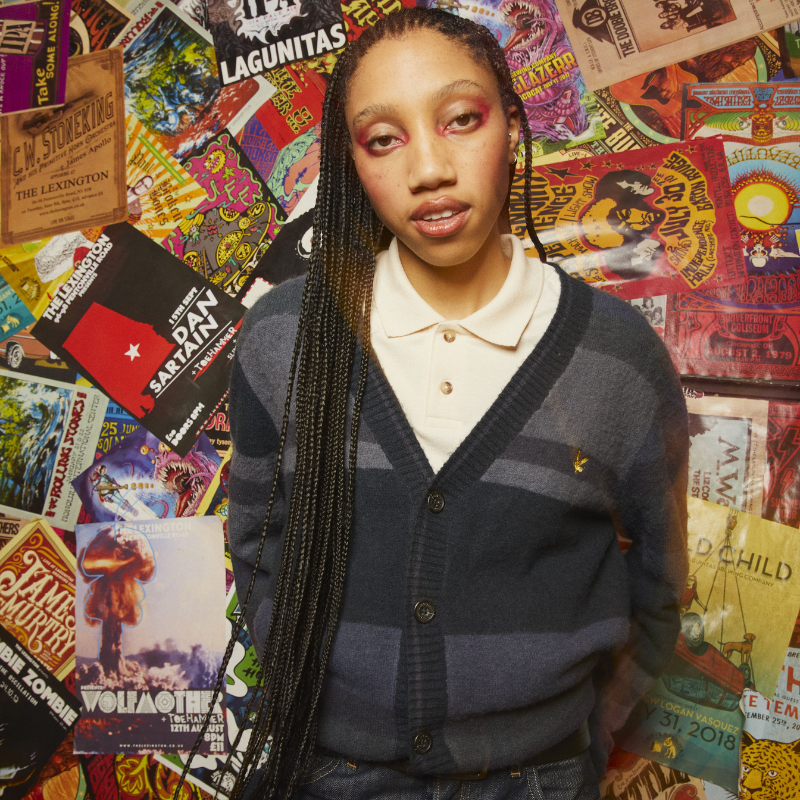 Abstract prints
One of the key looks in the AW22 Archive capsule is the 'Abstract Print'. In previous years, the Archive collection has drawn inspiration from contemporary indie music. What we sometimes forget is that indie, as well as being a sound and culture in its own right, originally comes from the word 'independent' – an attitude and idea that was originally instilled into the world of music by Punk.
With current cultural attitudes calling for people to 'strip back' and return to 'raw simplicities', we thought it would be fitting to reach into our own archives and rework a pattern from our 1976 lookbook for the 21st century. The Abstract Print has been reimagined across some of our most popular product categories, including Puffer Jackets, Tees, and Polo Shirts. Check them out below.