As a brand that has influenced and lived through more movements and shifts in fashion than we can count, it's important to celebrate our rich history and continuous pursuit of quality that's the foundation of everything we do and everything we are.
Here, we detail the key points in our history, from our humble beginnings in the Scottish Borders to the introduction of our Golden Eagle logo and the subcultures we've inspired. This is the story of Lyle & Scott…
Where did Lyle & Scott's journey start?
We formed in 1874, when our founders, William Lyle and Walter Scott, purchased a factory in Hawick, Scotland, with the ambition of making high-quality knitted underwear.
Lyle & Scott were firm believers in the importance of quality and craftsmanship – something we still strive to achieve today. This dedication to creating premium pieces meant word soon spread about Lyle & Scott and, by 1910, our Hawick home had tripled in size.
It's safe to say a lot has changed since 1910, but Hawick will always remain our home, and we're incredibly proud of where we're from.
A growing reputation
In the 1920s, our knitwear continued to receive acclaim and we soon enough we launched our first outerwear collection. This range was designed to appeal to the working man and the 'bright young things', a name given to young, vivacious socialites experiencing the post-war boom.
These collections helped us to become a household name, while the quality of our pieces caught the attention of world-renowned fashion houses who were keen to collaborate – most notably, Christian Dior in 1954.
Our popularity continued to soar like a golden eagle and, in 1975, we received a Royal Warrant by appointment to the late HRH Duke of Edinburgh, Prince Phillip.
Where does the Lyle & Scott Golden Eagle logo come from?
The now-iconic Lyle & Scott logo was launched in the 1960s to coincide with our first foray into golfwear. The Golden Eagle pays homage to the world-famous Scottish golf club, Gleneagles.
Lyle & Scott – iconic golfwear
William Lyle & Walter Scott's passion for making high-quality knitwear is ever-present throughout our history, and, by the 1970s, our golfwear collection became the brand for golfers. Most memorably, Jack Nicklaus was wearing Lyle & Scott when he won his third Open Championship in 1978.
Our golf range was the go-to brand for legendary golfers, including Arnold Palmer and Gary Player. The Golden Eagle was also beloved by British comedy legend Ronnie Corbett, whose penchant for our patterned golfing jumpers have become synonymous with his armchair monologue sketches on The Two Ronnies.
Our love of golf and reputation in the sport is still thriving today, as we remain the brand for fashion-conscious golfers who want to perform at the best of their ability. Explore iconic golfing knitwear and lightweight performance pieces in our Golfwear collection here.
Cultural significance
The cultural significance of Lyle & Scott cannot be understated; however, we need to stress that the way people wear our clothes is just as important to us as our clothes are to them…
The mods
The Mods, for example, were a '60s and '70s subculture made-up of sharply dressed rebels who enjoyed bands like The Who, Small Faces and The Jam, as well as modern jazz.
We were an important brand for the mods, who wore our premium and versatile knitted jumpers both as statement pieces and with suits.
Football Casuals
Another subculture we're closely associated with is the football casuals. This link first started when our golfing knitwear became popular with football fans thanks to its premium quality and variety of colours.
You can learn more about our relationship with the football casuals and how they have influenced our Casuals range in our 'The History Behind Lyle & Scott Football Casuals' blog.
What's next?
Now you know more about the history of William Lyle and Walter Scott, and everything their small knitwear brand has become, explore our Archive collection. It features iconic looks from yesteryear reimagined for today.
For fashion advice, including What to Wear to a Festival and tips on How to Build a Capsule Wardrobe, explore our dedicated style blogs here.
To learn more about one of music's most iconic subcultures, the Madchester music scene, and the clothes that were worn, check out our blog below.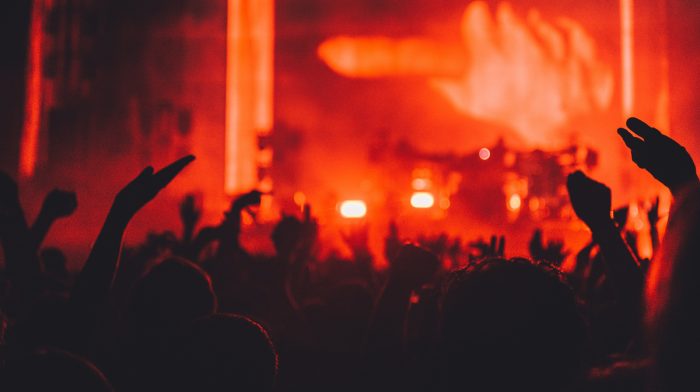 Get to know the Madchester fashion and bands of the 90s and discover 10 of the best Madchester songs of all time.
Lyle & Scott do not claim ownership of any images unless otherwise stated.